Coach Allen parts the sea of plank holds
Here's the workout for Thursday, August 2, 2012:
A. Make up skill / strength
Take the first 20 minutes of class to make up missed lifts and/or skill work. We have three weeks left on linear, so stick with it!
B. Metcon
AMRAP 12 minutes:
50 double-unders
15 sit-ups
10 Russian kettlebell swings (53 / 35)
C. Cash out
Tabata tuck jumps
***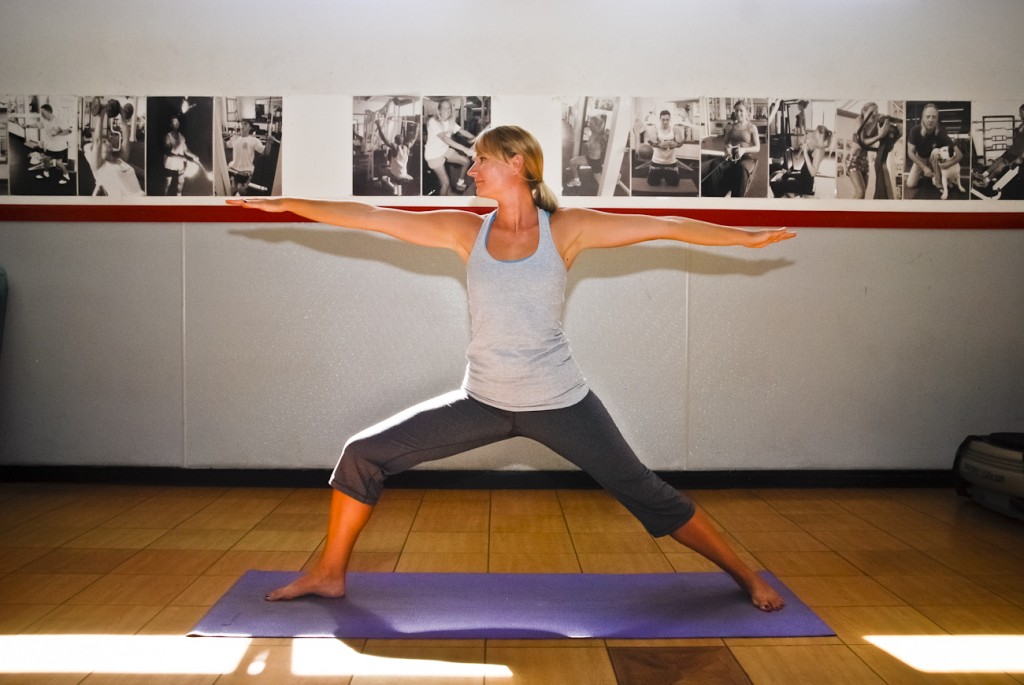 Let Ann Van Patten yoga you at 9 a.m. Thursdays at CFUM
SPECIAL YOGA CLASS AT 9 A.M. THURSDAYS AT CFUM THIS MONTH! Don't miss Yoga for CrossFitters led by certified yoga instructor Ann Van Patten. The class kicks off today at 9 a.m. Bring your mat, leave your shoes and get ready for movements that will enhance your CrossFit performance and restore your flexibility and mobility.
***
CONGRATS to our awesome friend and coach Russ, who Wednesday night clocked a 2:32 Fran. Every rep was legit; coaches Kehau and Jason counted while Frank filmed and a few of our members hung out to watch. His verified time is badass. Amazing job, Russ! We have two syllables for that: CON3!