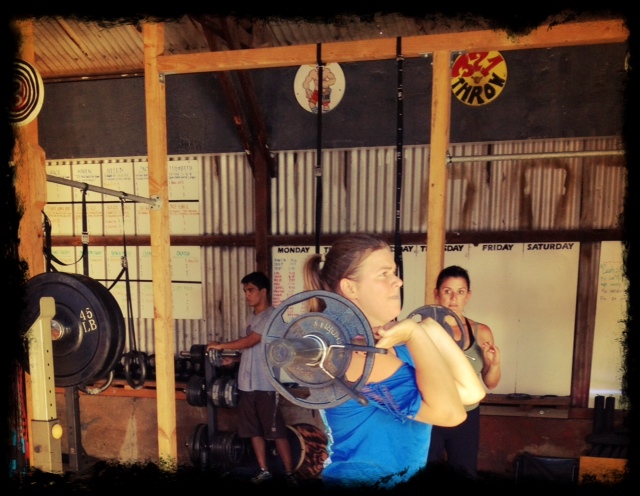 Welcome Govinda (aka Vindy), another new CFUM member. She's got an awesome drive and learns really quickly. We're stoked to have you!
Here's the workout for Tuesday, August 14, 2012:
A. Skill
Double-unders
One of our favorite skills is back again. Take the first 20 minutes of class and work on nailing your first DUs or a new consecutive DU PR. So far, Lisa W. still holds the box record!

Here are some great tips:
B. Metcon
10 rounds for time:
100-meter sprint
7 burpees
100-meter sprint
7 toes to bar (substitute weighted sit-ups)