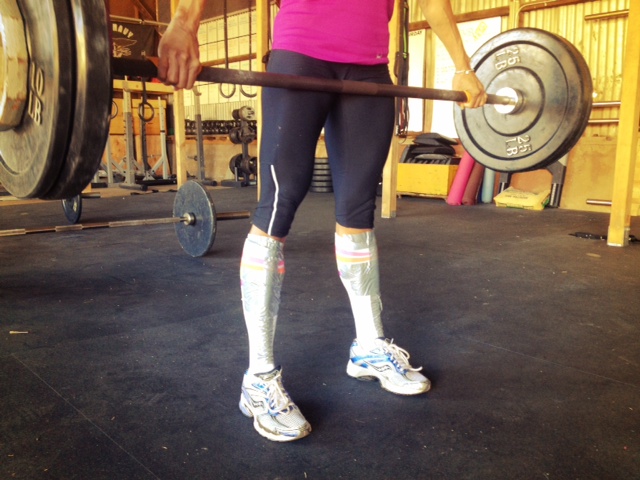 Guess this hardcore CFUM athlete who rocks duct tape during deadlifts
Here's the workout for Saturday, August 18, 2012:
A team WOD will be announced at 8 a.m. at the box. Mary will be coaching. Just think: Commit 60 minutes to CFUM and  jump-start hours of healthy energy. See you there!

***
HIGH NOTE FOR CFUM MEMBERS: Check out "The Creation" at 3:30 p.m. Sunday at the Maui Arts & Cultural Center — our very own Lisa Paulson is a featured soloist, and Juli Umetsu's son will also perform. For more information, check out this link: The Creation. Best of luck, Lisa; we're proud of you!