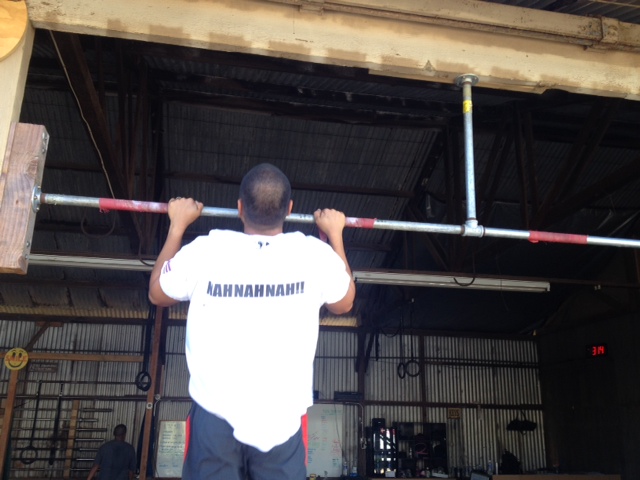 Noah's self-made shirts are bomb
Showdown: Sheila and Coach Jason
Here's the workout for Thursday, August 23, 2012:
A. Make up strength/skill
Take the first 20 minutes of class to get in your final week of lifts before we test next week. Or practice handstand holds. Or stretch out. Or hang out.
B. Metcon
For time:
8 pistols
16 ring dips
24 box jumps (24/20)
800m run
24 box jumps
16 ring dips
8 pistols
* pistol sub is air squats x 3
Then…
Yo. It's time for CFUM yoga at 9 a.m.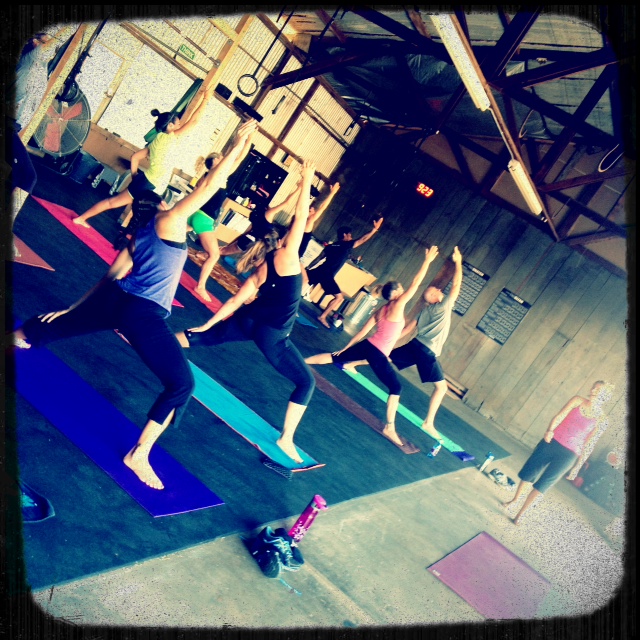 Don't miss Thursday's 9 a.m. yoga session with the multitalented and well-loved Ann Van Patten, CrossFitter and certified yoga instructor. She's gotten rave reviews for her one-hour CFUM class that lengthens, mobilizes and restores. Yoga begins promptly at 9. Bring a mat, a towel and an open mind.