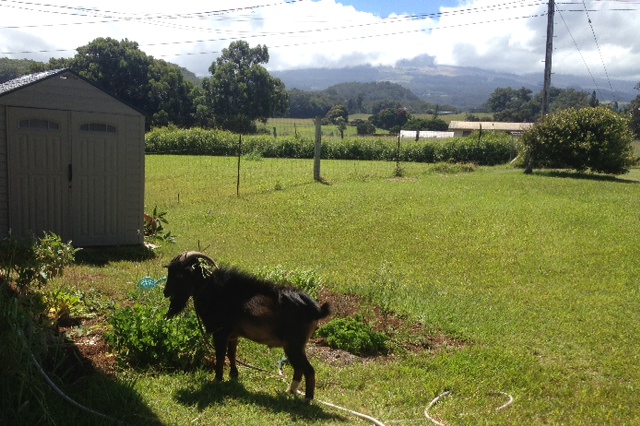 We're usually good about posting photos from the day's workout, but today a crazy billy got loose from my mom's pasture, ate our neighbor's garden and tried to buck me. Needless to say, this is all I've got. I would say it was a strange Thursday, but this stuff is pretty standard for Upcountry. Anyone want a goat? Free with pickup.

Here's the workout for Friday, Sept. 7, 2012:
A. Strength
Clean – high hang
B. Metcon
Five rounds for time:
6 hang power cleans (115/75)
30 double-unders
C. Cash out
Single-leg hip bridges  3 x 10 (each leg)
One of my only joys in life is finding an odd demo video for the blog. Is this guy mouthing the song? So hardcore!