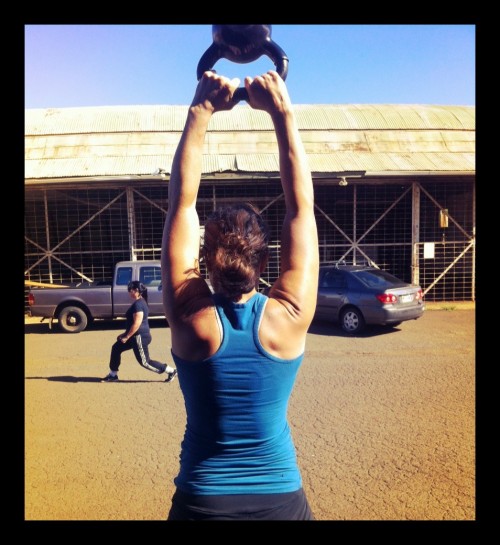 "Helen" is back. And it's your job to take her out. When she gets in your head, tell her you're stronger and faster than before. Good luck on a benchmark PR!
102612 WOD
A. Strength
Deadlift – linear week 4
B. Metcon
"Helen"
3 rounds for time:
400-meter run
21 American kettlebell swings (53/35)
12 pull-ups
* We are retesting this benchmark WOD to see results after our 30-day paleo challenge. Even if you didn't participate, aim to set a PR by comparing it to your previous time.
C. Cash out
2 x 10 elevated single-leg hip bridges (10 / side)
|||—|||
HALLO-WOD WITH LOCAL CROSSFITTERS
MAUI CROSSFIT HALLOWEEN PARTY: Get scared, silly and super sweaty during a two-person, costumed team WOD at 7 p.m. Saturday at CF Maui Extreme in Wailuku. The event will pair you with a CrossFitter from another local box to cultivate Maui's CF community. Costumes highly encouraged. Hang out after or head to whatever you've got going on. You won't want to miss what's sure to be a hilarious photo op. See you there!
|||—|||
Oh, yeah. And it's FRIDAY. You know what that means . . .