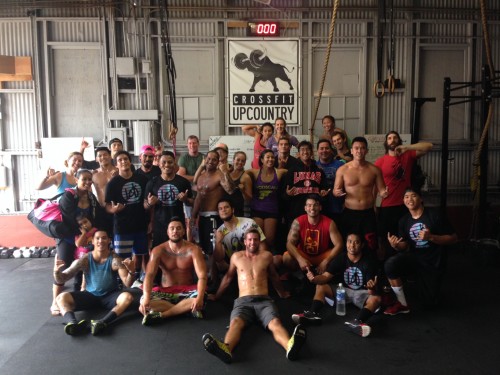 It was super fun having our friends from Lahaina CrossFit drop in Saturday for the workout. CrossFit is rare for being a sport that prioritizes community. You see evidence of this when we rally around those who rank high in heart, not necessarily in athletic standing. At CrossFit Upcountry, we are daily making decisions to prioritize the community as a whole; keeping people encouraged, together and healthy in body, mind and spirit are more important than money, equipment, recognition, etc. We will always work to put you and your training first — no matter your fitness level. Thanks for making our tight-knit community so strong. And mahalo to our fellow CrossFit friends who believe in keeping Maui together. Lots of good times are in store!
031714 WOD
A. Three rounds NFT
100-meter run
20 jumping jacks
10 toes-to-bar
5 wall squats
B. Back squat
Five sets x 3 reps @ 30X1
Using approximately 60-70% of 1RM
C. "St. Paddy's Day 3/17" *
Three rounds for time:
17 wall balls (20/14) to 10′ target
17 Russian kettlebell swings (53/35)
17 burpees
* If you get caught without green today, your penalty is 10  "Leprechaun" star jumps
>> On-Ramp
Three rounds for time:
10 air squats / DB thrusters / wall balls
10 Russian kettlebell swings
10 burpees
|||—|||
LEARNING FROM ONE OF THE BEST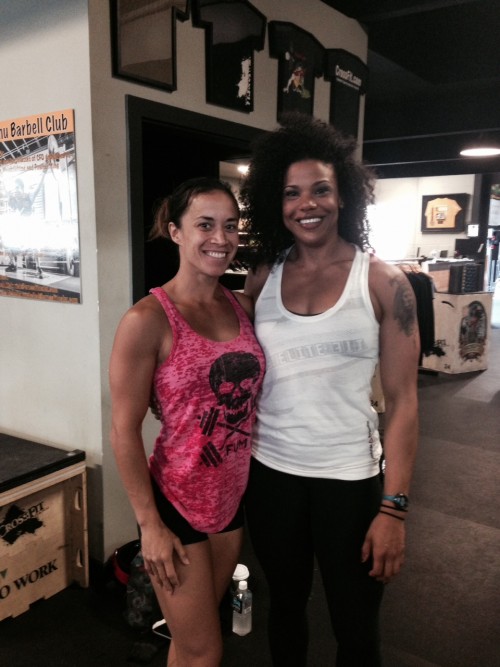 Tiare spent the weekend repping Upcountry during Games athlete Elisabeth Akinwale's first seminar, hosted at CrossFit Oahu in Honolulu. Elisabeth is renowned for her strength, and she is sponsored by MDUSA, a weightlifting team and equipment supplier. Tiare said the trip to Oahu was well worth it; she learned some great tools and cues, which she promised to share with the group. Next time Elisabeth is in Hawaii, be sure to check out her seminar, Tiare said. Thanks for the scoops, T! Great work this weekend.