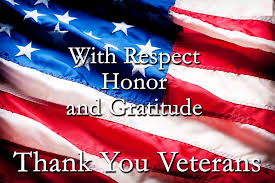 In observance of Veterans Day we will have the following classes:
5:45 am / 8:00 am / 4:30 pm
 Be sure to come in today to stay on track with our current strength cycle. We will be doing a hero wod on Saturday with a regular class schedule. Hope to see you at the box!
101017 WOD
A. Warm up: Coach's choice

B. Deadlift [month 3 | week one]

Add 10# to 1RM and find new working weight

65% x 5

75% x 5

85% x 5+

C. For time:

10-9-8-7-6-5-4-3-2-1

SDHP with barbell (95/65)

HSPU

Run 100 meters after each round (10, 10, run, 9, 9, run, 8, 8, run, etc.)

>>Modifications will be given