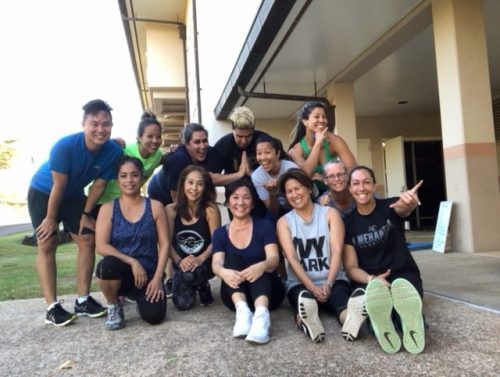 We went back to school today! Mahalo, Kamehameha Schools Maui, for choosing us as your staff / faculty fitness instructors for the third year. You make us laugh so much that our abs get a workout.
020218 WOD
A. Group warmup [ 5:00 time cap ]
B. TNG Power Snatch
10:00 OTM X 4-5 reps
Move efficiently with medium to medium – light weight; think about high-rep workouts and how you can pace yourself.
C. Three rounds for max reps:
0:30 Assault Bike for calories
1:00 rest
0:30 Rowing for calories
1:00 rest
0:30 alternating single-arm dumbbell snatches
1:00 rest
0:30 handstand push-ups
1:00 rest
0:30 double-unders
1:00 rest
>>Modifications will be given