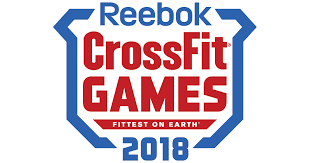 What? CrossFit Open meeting
Who? All CrossFit Upcountry members
Where and when? Next Tuesday (2/13) 6:30 PM at the gym
We will be having a meeting for all athletes who are interested in signing up;  or who want to learn more about 2018 CrossFit Open. The meeting will be lead by Korey, Kaika and some of our other coaches. You don't want to miss this!
Here is a brief write up from Korey regarding the 2018 CF Open:
The time has come once again and the 2018 CrossFit Games season is upon us! The CrossFit Games takes place in the summer and is aired and streamed for millions of people around the world to watch. The CrossFit Games is a thrilling week long competition where the fittest in the world fight to claim the title 'Fittest on Earth'. Although the CrossFit Games is the pinnacle of our sport, similar to the NFL's super bowl, there's one major differentiating factor that makes CrossFit so special.
That major differentiating factor is the CrossFit Games Open. 'The Open' is the first stage in determining the fittest on earth. And unlike the NFL or the NBA, everyone is welcome to compete, not just the pro's. The Open is a five week long competition where a new workout is released every Thursday and athletes have until Monday to complete it and submit their score. All workouts are judged in order to maintain the range of motion and repetition standards. Another special part of The Open is it allows athletes to compete in their home gym rather than having to compete at an intimidating venue or an unfamiliar gym.
For a lot of people reading this, you may feel that The Open just isn't for you. Many people have seen The CrossFit Games on ESPN and believe that is what you need to be in order to compete. Let me reassure you, that is not the case. Some of the most exciting moments during The Open are when an athlete completes their first unassisted pull-up or hits a personal record on an Olympic lift. The Open is about our community, it's about coming together for five weeks to cheer on our fellow competitors and push past OUR OWN perceived limitations. If you have never competed in The Open and have an interest or if you have competed before, but your experience was rattled by expectations and extrinsic pressures, I strongly recommend coming to our Open Prep Meeting on February 13th at 6:30pm. We will be covering a more in depth overview of what exactly The Open entails, personal goal setting, mindset, and mental toughness. We hope to see you there!
If you're still not convinced, check out this great article on The Open and what it's all about.
https://games.crossfit.com/article/open-me/open
We hope to see you next Tuesday!