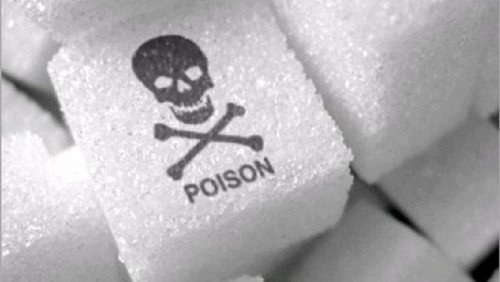 WHAT: CrossFit Upcountry 10-day sugar detox inspired by "Fed Up" — with the Updated rule on customizing your challenge
WHEN: January 6-16: 10 full, 24-hour days
WHO: Any CF Upcountry member who commits to the challenge via rules below — AND participants who would like accountability kicking bad dietary habits (see customized rule No. 6**).
RULES:
Get informed. Watch "Fed Up." Read information about the film that's inspired the sugar-free challenge: Fed Up Challenge
Learn to detect hidden sugars and sugar synonyms. Just because it says "Sugar Free" does not mean it is sugar free. Marketing lies. Ingredients do not. Check out the charts below and sift out all sugar sources in your food by READING INGREDIENT LABELS ON ALL FOODS CONSUMED. For this challenge, we will only allow fresh or dried fruit as your sugar source. No juice. No agave. No honey. No stevia. No coconut sugar. No dried fruit with added sugar. And please don't ask me again if Diet Coke is allowed. (See Customized rule No. 6)**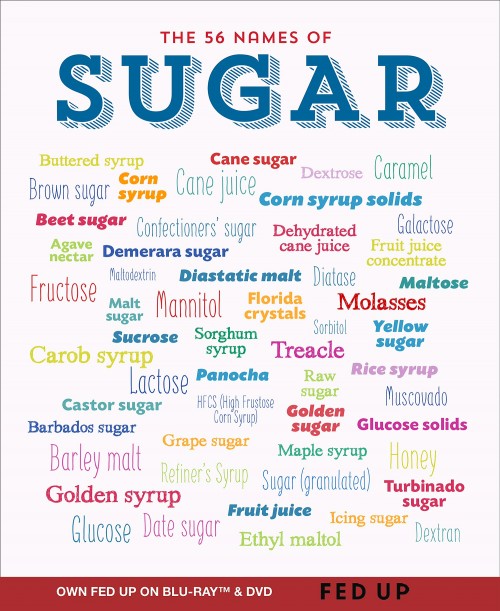 3. Commit to clearing out all the junk from your house. Give it away. Lock it up. Instead of eating sugar, get more lean, clean protein in your diet.
4. Sign up for the CF Upcountry sugar detox by writing a check to CrossFit Upcountry for $20 and turning it into a coach BY END OF DAY JANUARY 5TH. This is your buy in. Every time you cheat, you will BE HONEST and text Kehau. We will deduct $5 per cheat. If you cheat more than four times, you will begin to owe us money. The incentive (beyond getting healthy, which should be enough) for staying clean is to get your money back. Also, for anyone who does not cheat will be entered into a raffle for a prize at the end of the 10-day challenge.
5. Enjoy the performance and health benefits of detoxing off sugar. Trust me, we will be drug addicts going cold turkey for the first few days and it will be a little scary. But the fight will be worth it. Let's clean up our act this new year by tackling one of society's strongest weapon against us — sugar. See you in the box!
6. Customize the challenge! If 10 days off all sugar is unreasonable for you, find something(s) you're willing to give up, make a list, turn it in to us, and sign up for the challenge. We will keep you accountable for reaching your own goals. For example, ideas for your challenge can include but are not limited to: No desserts for 10 days; no candy for 10 days; no soda for 10 days; no fast food for 10 days.