With everyone's super busy schedules as we get closer to the holiday's, we are simplifying things a bit.  Rather than doing the Wendler program we will incorporate the strength work into our met-cons.  We will still continue with the 20 rep squat program until the end of the year.  Come January we will all test our new 1 RM in all the major lifts.  If you have seen a significant improvement and want to continue the strength portion of the WODs you will be able to do so as an option after the WODs are over.  We won't use class time before a WOD to do the Wendler lifts.
WOD for Monday! 5 rounds for time;
600m run
10 Bench Press
10 DB Thrusters
10 Pull Ups
On Tuesday our guest coach from Imperial CrossFit, Allen Velasco, will be joining us at the box! Get ready to welcome Allen to the pineapple 'hood!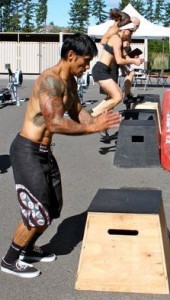 We sent Lyn off Friday with a pretty respectable pink party!
Good luck Lyn! We will see you in January!!
Welcome to the first three graduates of the Basics Program this week! Welcome Corinne, Riley and Vincent! We know where these boys get their CrossFit talent!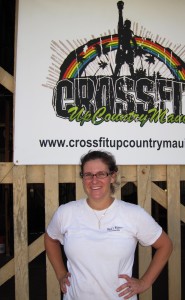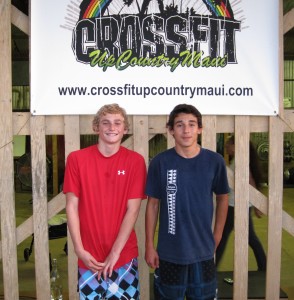 We are going to get another Girl's Named WOD up on the board!
WOD: Claudia, 5 rounds for time:
20 KB Swings (1.5/1 P)
400m Run
There is a lot going on upcountry Maui today! Many of our members have been missing WODs due to their involvement in the Haleakala Holiday Faire or The Monessori School of Maui's Christmas Fair. Both are fabulous events with vendors, food, entertainment and games for the kids.  Try to hit them both and support the schools of upcountry Maui.
I am honoring a request today for Cindy! Let's check your previous rounds and set a goal to beat it. For those who don't have a time up on the board yet you will now!
Warm Up:
Burgener warm up
hand stand push ups
WOD: Cindy, AMRAP in 20 minutes;
5 Pull Ups
10 Push Ups
15 Squats
From one of our basics group this week: