It's almost impossible to post the success stories we hear on a weekly basis but I needed to post this one. Lena attends the 6:00 AM class so many of our later morning members haven't had the chance to get to know her. Lena had a baby in May. She started with the basics in August and has been coming three days a week without fail since.  In less than two months Lena has transformed her body. She not only looks fabulous but reports having much more stamina, energy and strength when caring for her four children! Way to go Lena! You're a rockstar!!
Lena (top L) in May. Her son was born May 11. When Lena first started (top R). And today (bottom photos) Lena is already 10 pounds lighter and much stronger!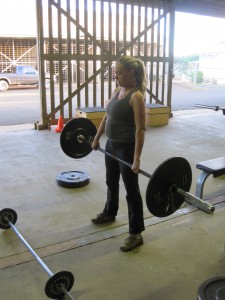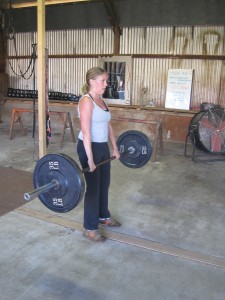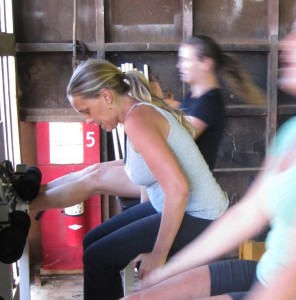 Thursday WOD at the track; 3 rounds for time:
• 300m run holding dumbell
• 100m waiter walk with dumbell (holding overhead like on a tray, switch arms at halfway mark)
• 50 air squats holding dumbell
A huge welcome to our two new Basic's graduates, Christy and Riette. And watch out, these gals are determined! And strong! Setting their benchmarks in the deadlift Christy lifted 190 pounds! and Riette pulled 170 off the floor!  Then in the bench lift these gals pushed 90 and 100 pounds respectively.  Awesome job gals and welcome to our wonderful CrossFit family!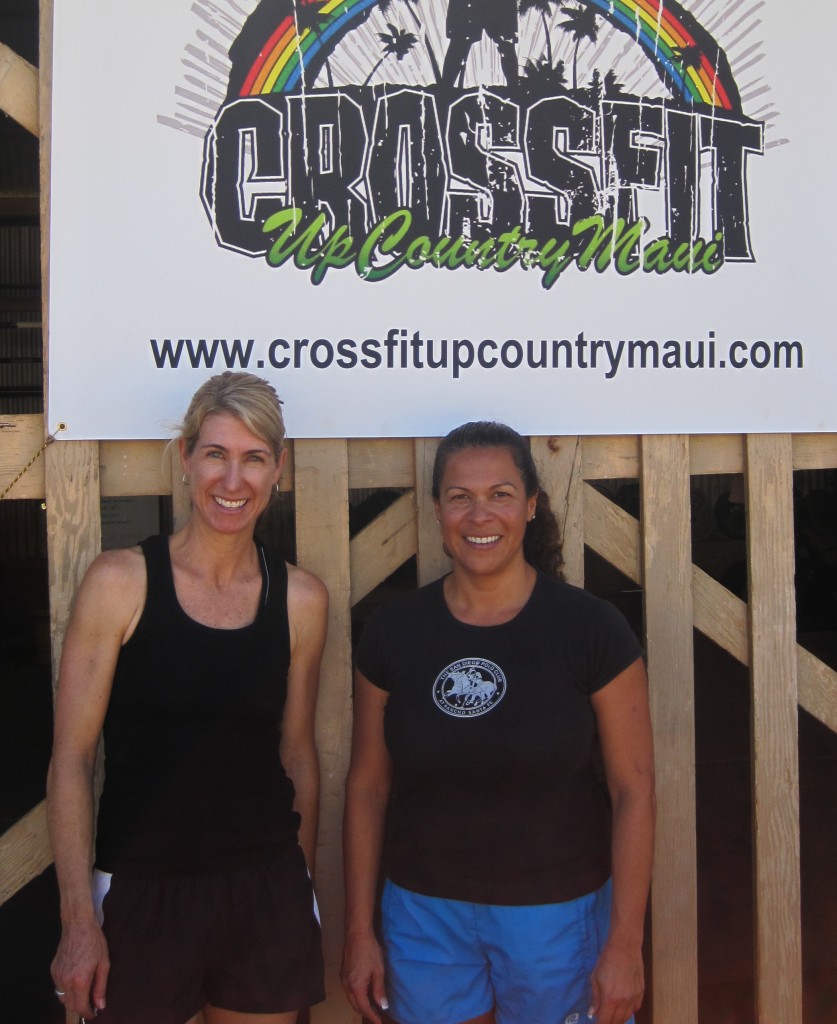 And another "Aloha" to our off island visitors Gretchen (King CrossFit, Renton, WA) and Kathleen (CrossFit Zone, Victoria, BC) who will be joining us again today. Welcome ladies!
Wednesday's workout:
• Thorough warm up
• Handstand push up practice
• Skin the cat drills
WOD; 10 rounds for time:
• 10 Deadlifts (use approximately 50-60% of your 1RM)
• 15 push ups
Rest and get ready for more! 10 rounds for time:
• 10 SDHP
• 15 dips (Choose your weapons; rings, bench or paralettes. Elbows must come higher than shoulders.)
Then with whatever you have left, let's test for a new deadlift 1 rep max!! (in leu of doing our Wendler set today.)
Get ready for a great track WOD!
After an thorough warm up we will tackle the WOD: For time:
• 400m run
• 21 KB snatch (each arm individually)
• 21 pull ups
• 400m run
• 15 KB snatches (each side)
• 15 pull ups
400m run
• 9 KB snatches (each side)
• 9 pull ups
Images for Monday's Filthy Fifty
Amber is our box jump bunny!
Andrea shorts are getting so baggy! Nova LOVES K2E! Sheila and Lisa work to perfect the finish.