Holiday's, that is!  With Thanksgiving over it's time to kick it into gear. Don't let the busy holiday schedule interrupt your CrossFit WODs.
First a few announcements.
A "Basics" class starts this week on Monday night at 5 PM. Space is limited. Call and reserve!
Lunch Tuesday at the Maui Country Club in honor of Lyn who is leaving for the mainland for surgery next week! RSVP to Kaye.
Come in on time and start your warm up. We have some fun drills for you!
We are starting the week off with another girls named WOD.
Helen! 3 rounds for time:
400m run
21 kettlebell swings
12 pull ups
Come get some…. All week!
There will be no classes tomorrow on Thanksgiving Day. Enjoy your holiday with family and friends!
No classes on Friday due to the olympic lifting workshop with Matt Major at 8:30 AM.
Saturday classes, business as usual, 8:00 AM group class, 9:00 AM Free Intro.
Wednesday's WOD: 5 rounds for time:
400m run carrying medicine ball
15 deadlifts
20 box jumps
15 SDHP w/kettlebell
You'll notice the lovely pink table tree now lighting up the box!  For those who attended the Pacific Cancer Foundation Gala Saturday evening you'll know Riette out bid everyone for the tree that was designed for our beloved Lyn who undergoes breast surgery December 10th in California. It was a very special moment when Riette presented Lyn with the tree Monday.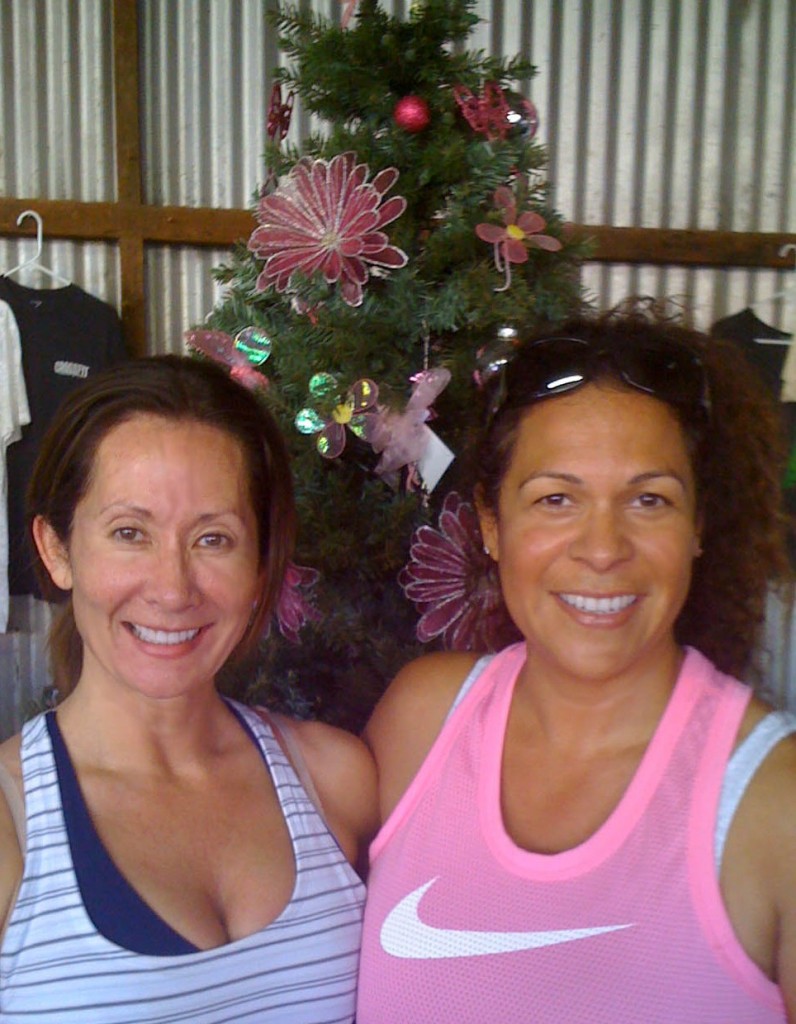 Warm up:
Inchworm push ups 1-2-3-4-5
25 Back extensions
Group medicine ball toss (FUN!!)
It's Tuesday…. so that means 20 Rep Squat Day! Some of you are well over half way through this eight week program. Follow the week's weight prescription outlined in your folders.
Today's WOD is going to comprise of two AMRAP WODS. While half the class is doing WOD "A" the other half will do WOD "B." And then we will switch for a total of 16 minutes of intensity!!
WOD A: AMRAP 4 minutes;
20 OH walking lunges w/kettlebell (10 steps each arm)
10 burpees
Rest 2 minutes and repeat.
WOD B: AMRAP 4 minutes;
20 wall balls
10 ring dips
Rest 2 minutes and repeat.