There are a few new faces at the box including one you will be seeing most often, our new coach, Adam.  Recently relocated from Chicago, Adam has been following our website for some time.  Destiny brought him to our box. Welcome Adam!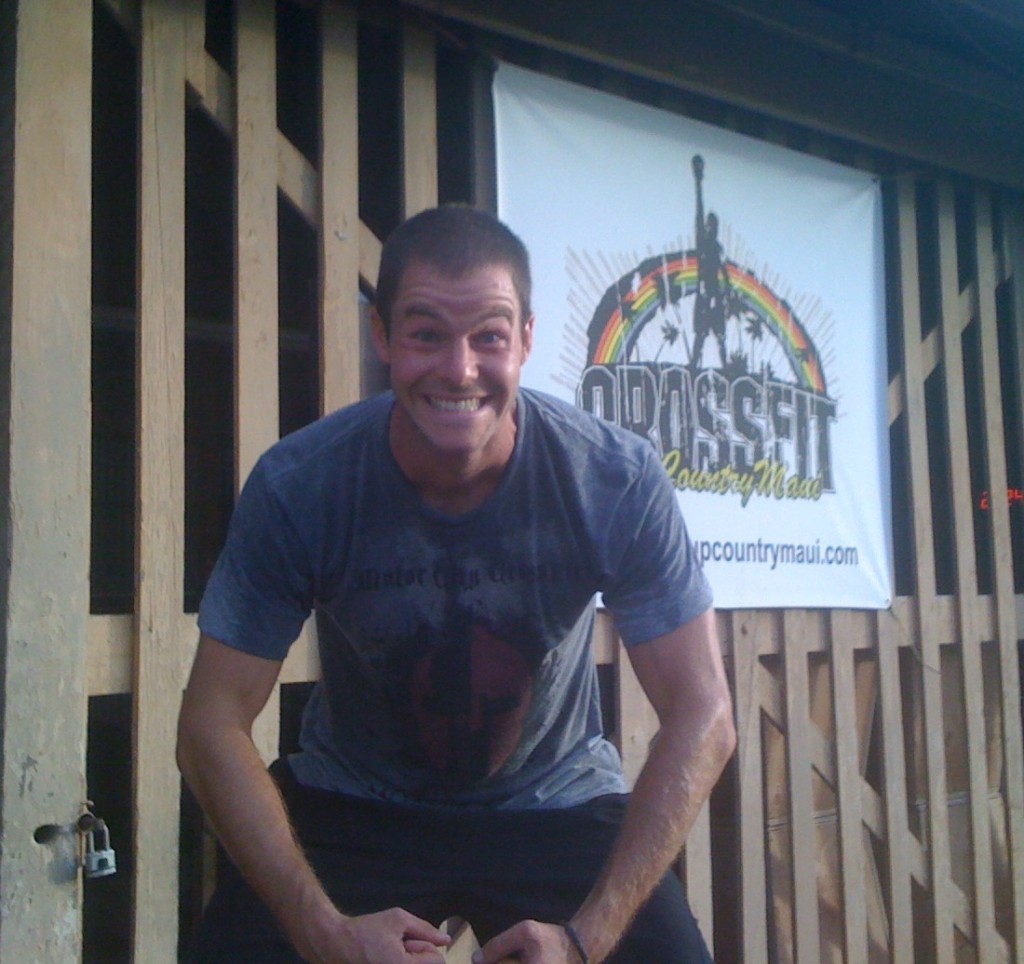 A couple other new faces we hope to see often is Sarah and her husband Christof, from Austria.  Sarah, a TRX instructor, is uber fit and is already raising the bar! Willkommen!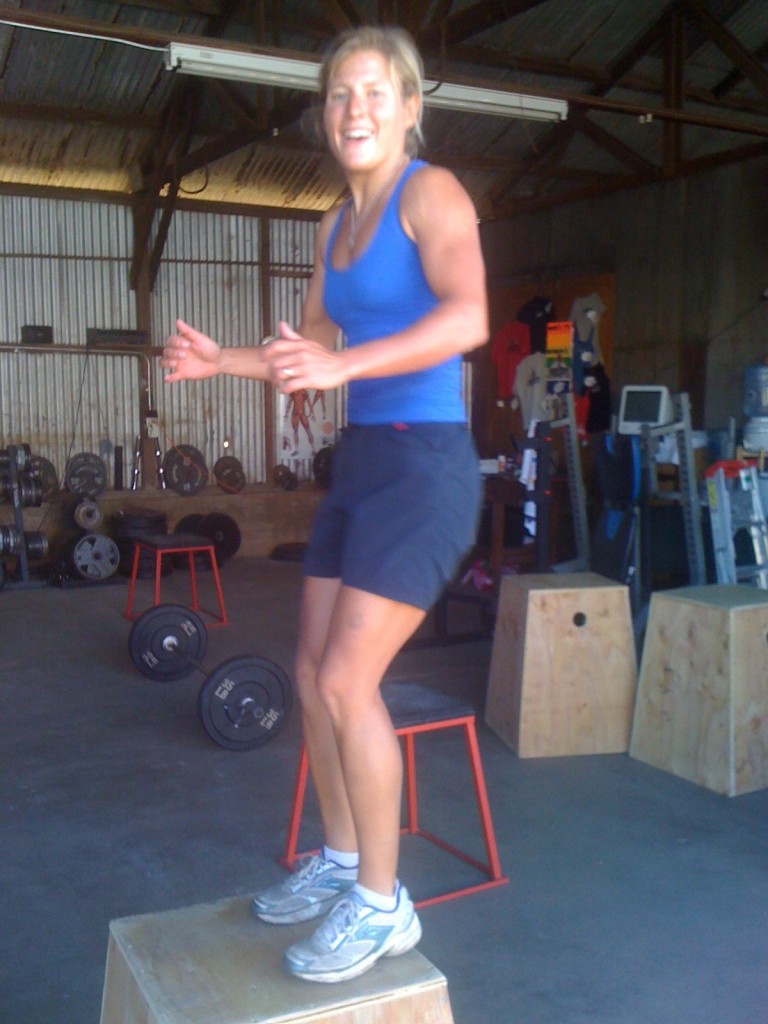 Incidentally, we broke in all the new boxes. Don't worry, however. We cleaned Linda's, Andrea's and Christie's skin and blood off the edges.
Warm up:
Mobility:
Foam roll and stretch , quad, hams, glutes
Strength/Skill:
WOD: For max reps;
While one partner does a 200m walking lunge with sandbag, the other partner does max rep wall balls.  Repeat for a total of 400m. Score is total wall ball reps.
So long, farewell and MAHALO to Steve and Sherri Lee who are leaving Maui today (Tuesday.) We will do a special honorary WOD with the beautiful new boxes they built for us. It has been wonderful having them around. They are headed back to Outer Edge CrossFit, in Mill Creek, WA, just north of Seattle. Thank you Steve and Sherri!
Mobility:
Skill/Strength:
WOD: 10-9-8-7-6-5-4-3-2-1
Deadlifts
Box Jumps
Knees to Elbows
Thanks to all for coming out and welcoming Luke and Najla Kayyem, CrossFit Scottsdale, to the box.  Luke and Najla put on a wonderful workout in honor of those who fell victim to the 9/11 attacks a decade ago.  Luke and Najla have been hosting this workout on 9/11 for the past three years and hated the thought of missing it so they brought it to us. And welcome to our visitors Eric, Kerstin and Rob.
A huge mahalo to Steve and Sherri for building a few boxes after the WOD.  These two have the boxes nailed even though we ran out of screws.  Steve and Sherri have been an incredible addition to our UpCountry Ohana. Thanks again guys. We are going to miss having you around the box!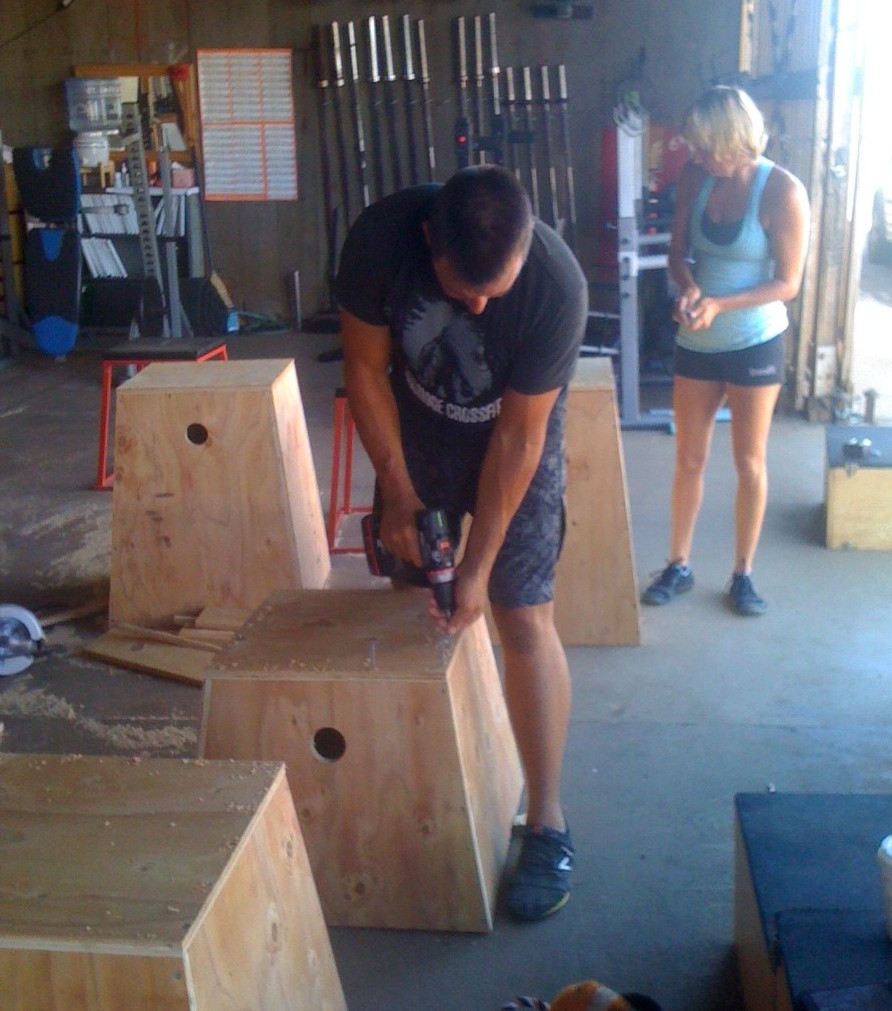 However….. we will wait and break them in on Tuesday…
Monday's WOD:
Snatch 5-5-5
5 rounds for time:
400m run
10 ring rows
10 ring push ups