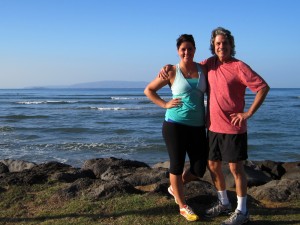 Bill and Nicole are visiting from Northwest CrossFit in Seattle. This morning they had a private class on the beach in Kihei under perfectly clear blue skies.  They didn't mention anything about missing the cold….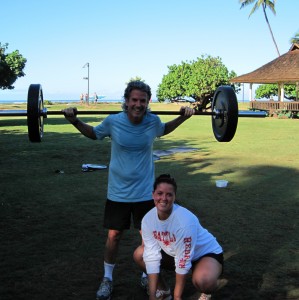 10-9-8-7-6-5-4-3-2-1
Deadlifts, 135#
Thrusters (95#/65#)
Burpees
AbMat sit ups
Nice job Bill and Nicole from CrossFit Northwest! 20:08 and 20:35 respectively.