I just wanted to take a moment of your time to inform you of a very important and urgent announcement.
Are you ready?
Are you seated?
The CrossFit Open is officially here!!!!!!! This is so cool and awesome, but whats even cooler is its KEHAULANI'S BIRTHDAY!!!!!!!!!!!!!!!!!!!!!!!!!!!!!!!!
And no, this is not Kehau typing. She would already be finished and she wouldn't use that many of these………. or these !!!!!  It would also be consise and it would make sense.
We are all so blessed to have Kehau in our lives and I am even more blessed to call her my wife and bestfriend.  Don't worry Im not gonna get all soft. This is a CF blog where we PR and battle metcons. Speaking of PR's check this out……………………………………………….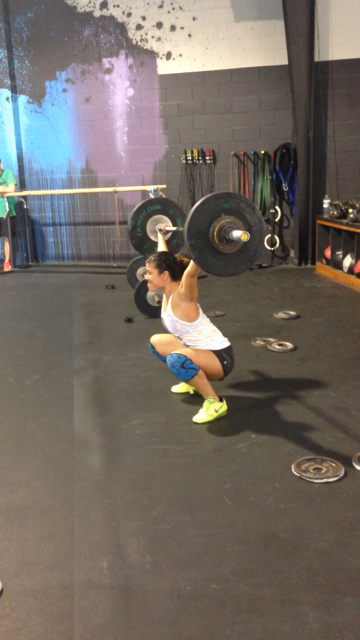 I cant figure out how to resize this photo, but check her out! This is our fearless leader hitting a 150 PR snatch!!!! This is from around 8 months ago. She is not one to boast so I will (she has since done more) (no im not bragging).
I had a hard time finding a photo of just Kehau. In a fast paced world of instagram and facebook it seems everybody is about the selfies. When it comes to Kehau she is selfless and thats why we love her. She gives her all to everything she does.  Look even in this photo she is chilling with frens (friends+hens=frens).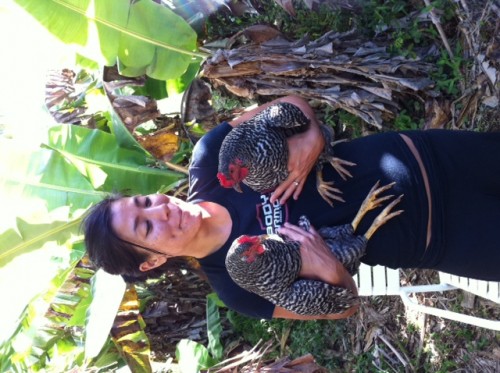 I'll stick to coaching and construction and leave the writing to Kehau.
Happy Birthday Kehau!
Love, Frank