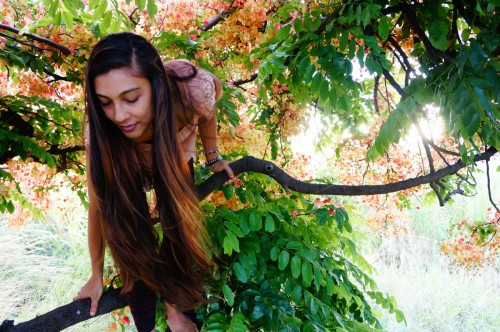 Photo courtesy shaka movement. Check out Jasmine's article on the Genetically Engineered Organisms Voter Initiative: Harness Your Breath. We typically stay neutral on hot political topics, however, the issues surrounding GMO/pesticides, which calls for your vote Nov. 4, relates directly to your physical health. You deserve to know what is in your foods and the proven medical risks of industry ingredients. Research the impacts of GMO foods and Monstanto-owned pesticides, such as Roundup. This is not an issue about invasion of privacy, your uncle's backyard papayas or people losing jobs. It's about whether you want to be a human lab rat — or whether you are willing to allow your children to be one, too. Trust your coach who's a former reporter and freelance Maui News copy editor — the media has lied to us by calling this a farming ban, making it about taxpayer money, or making you think it's about your crops getting uprooted. It's about Monsanto working overtime to protect their money — which results in a severe violation of your physical health. This is why we are passionate about Voting Yes on Nov. 4!
>> shaka, jasmine!
Today is Jasmine's last day leading yoga during our mobility sessions at 8 a.m. Thursdays. Her brother, Josh, will resume mobwod for November and December at the time slot. We are unveiling new classes starting in January. We're so grateful for Jasmine's grace, versatility and patience; this naturally gifted instructor has increased our flexibility, mobility and awareness in yoga. We look forward to having her offer guest-coaching classes in the future. Mahalo nui, Jasmine!
THURSDAY SCHEDULE UPDATES:
5:45 a.m.: Open gym
8 a.m.: Yoga with Jasmine
9 a.m. and 4:30 p.m.: Olympic lifting with Coach Toby is canceled due to coach's illness. Get well soon, Toby! Instead, we're having open gym. See you there!