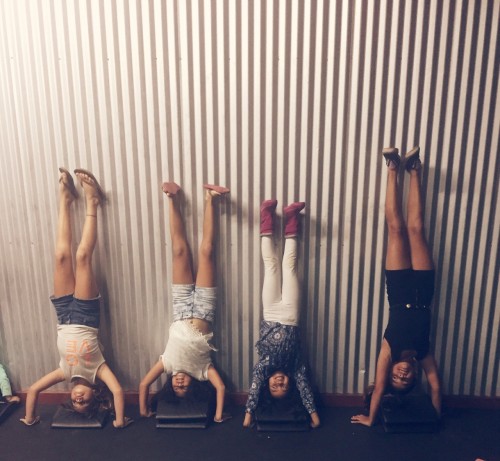 It was so much fun hanging out with you folks Friday night. Thanks for coming out to celebrate the end of the CrossFit Games Open season and Frank's birthday. Here's to making even more great memories together! (Photo by Nate M.)
032815 WOD
A. Group warmup
B. Stretch
C. For time, in teams of two, with only one partner working at a time to complete four rounds each of the following:
300-meter run
10 box jump-overs (24/20)
10 pull-ups
>> On-Ramp
Modifications will be posted at the gym
|||—|||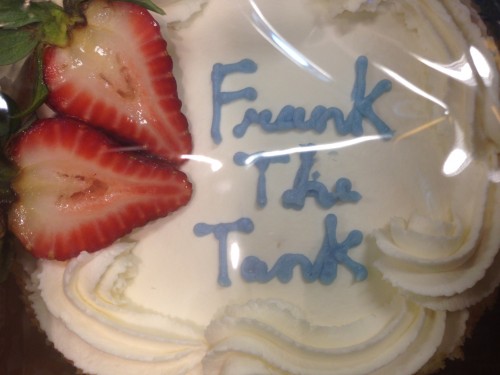 Do you think Frank was surprised about his birthday? "Why are people bringing balloons for the end of the Open potluck?" he asked. We're not sure if he was on to us or not. All we can be certain of is that any one of us could've done a better job at the cake handwriting, done by a baker at a healthy food store. Thanks again for coming out to celebrate! We had an awesome time.