FRANK DEUTSCH
head coach + owner
Hailing from Pennsylvania, Frank Deutsch never thought that growing up as a licensed journeyman plumber who grew up skateboarding, surfing, playing soccer and running around the field during recess due to ADD, would lead him to own and operate a gym. In late 2012, he left his full-time job to build out and expand the gym. Pictures are jaw-dropping show what the gym used to look like before Frank magically created a barn box.
He's gifted in video editing, photography, and construction; his Instagram video helped garner votes from around the world and won a $2K assault bike for the gym, which members are reluctant to call a "prize" or "award." and he enjoys a hard aerobic workout, particularly ones that bring the pain. His passion is helping people of all levels, and he enjoys encouraging people to find their gifts, instead of focusing on their frustrations. To Frank, everyone has strengths, it's just a matter of time before he finds it and calls it out.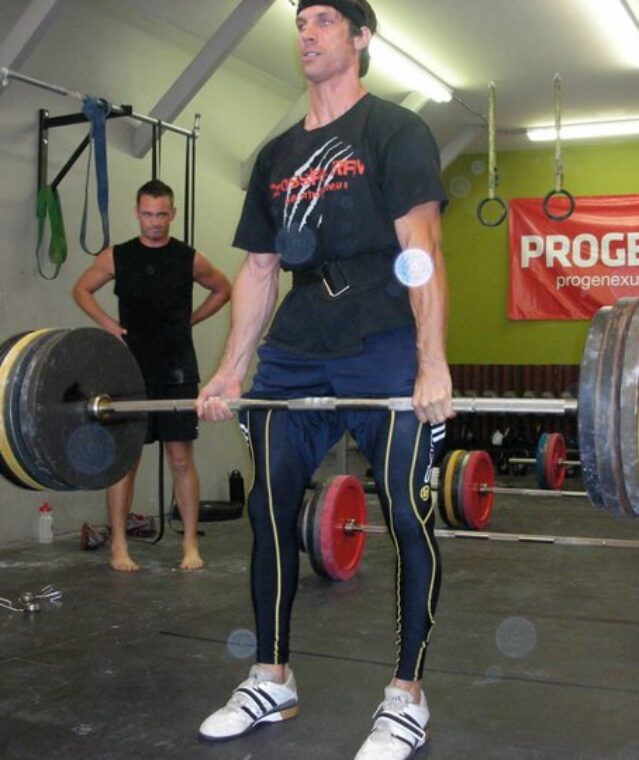 • CrossFit Level 2 Certified
• CrossFit Olympic Weightlifting Certified
• USA Weightlifting Level 1 Sport Performance Coach Certified
• CrossFit Movement and Mobility Certified
• CrossFit Gymnastics Certified
• 2012 Lahaina CrossFit Strength Challenge second place (due to tie)
• 2011 Lahaina CrossFit Strength Challenge third place
• 2010 MMA Seras Kajukenbo tournament second place
• 2009 MMA continuous sparring tournament first place
KEHAU DEUTSCH
Head Coach + Owner
Born on Maui and raised in Haiku, Kehau left Hawaii for the first time to attend four years of college in San Diego, obtaining her bachelor's degree in journalism. She grew up surfing, playing basketball and trying but failing to enjoy running. 
As a coach and owner, her biggest joy is helping people find a place in CrossFit Upcountry's diverse family, which ranges all levels, ages and backgrounds, from Hollywood celebrities to local, homegrown uncles.
If you're a King Kekaulike High School or Doris Todd grad, like her, you have a special place in her heart, since she wants to give back to the Upcountry community from which she came.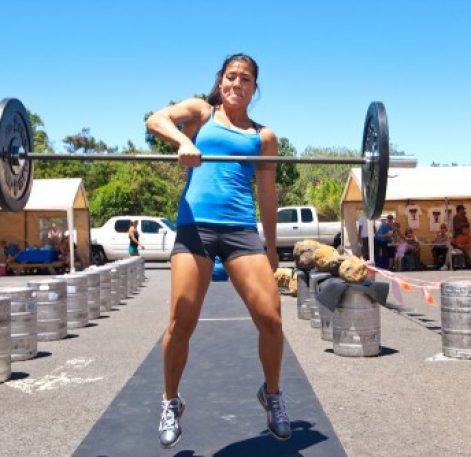 • CrossFit Level 2 Certified
• USA Weightlifting Level 1 Sport Performance Coach Certified
• CrossFit Olympic Weightlifting Certified
• CrossFit Gymnastics Certified
• CrossFit Movement and Mobility Certified
• 2010 Upcountry Fitness Strongwoman Competition first place
• 2011 Lahaina CrossFit Strength Challenge first place
• 2011 Upcountry Fitness Strongwoman Competition second place after tie for first
• 2013 Lahaina CrossFit Strongman/woman second place
READ MORE: "Pushing the Limit: Strength Winners Show Determination"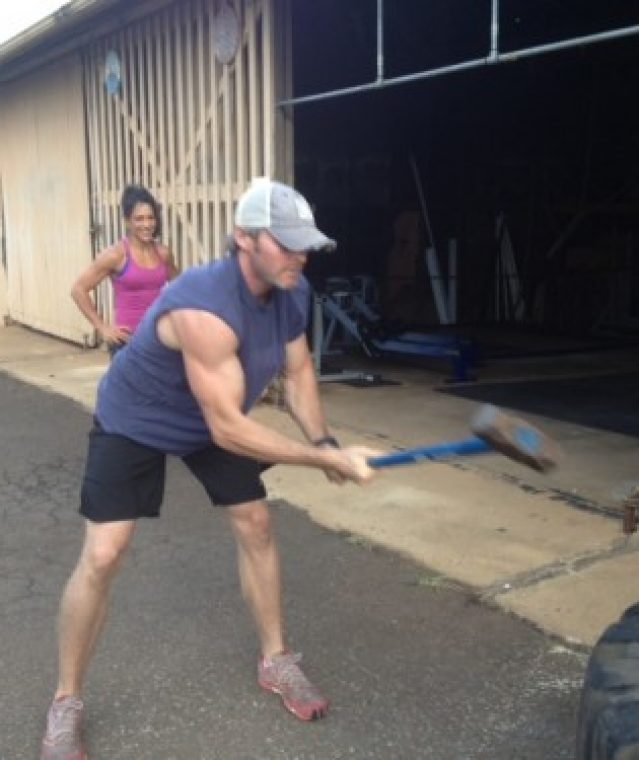 JASON HACKER
Coach
• CrossFit Level 1 certified
• CrossFit Gymnastics certified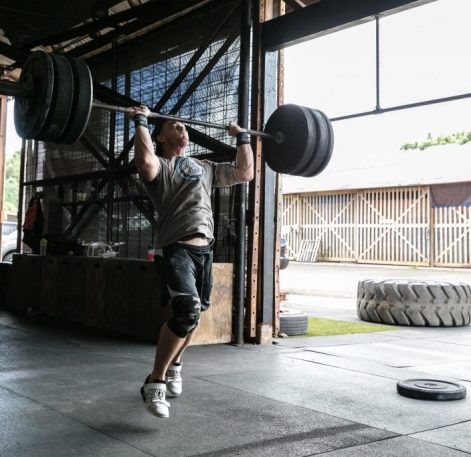 KOREY HARRIS
Coach
• CrossFit Level 2 Certified
• CrossFit Gymnastics Certified
• CrossFit Upcountry competition head coach
JOHN BURNS
Coach
• CrossFit Level 1 Certified
• 2016 Fittest on the Valley First Place 40-45 Division
ANDERS LYONS
Coach
• CrossFit Level 1 Certified
• CrossFit Gymnastics Certified
• CrossFit Upcountry 2012 Paleo Winner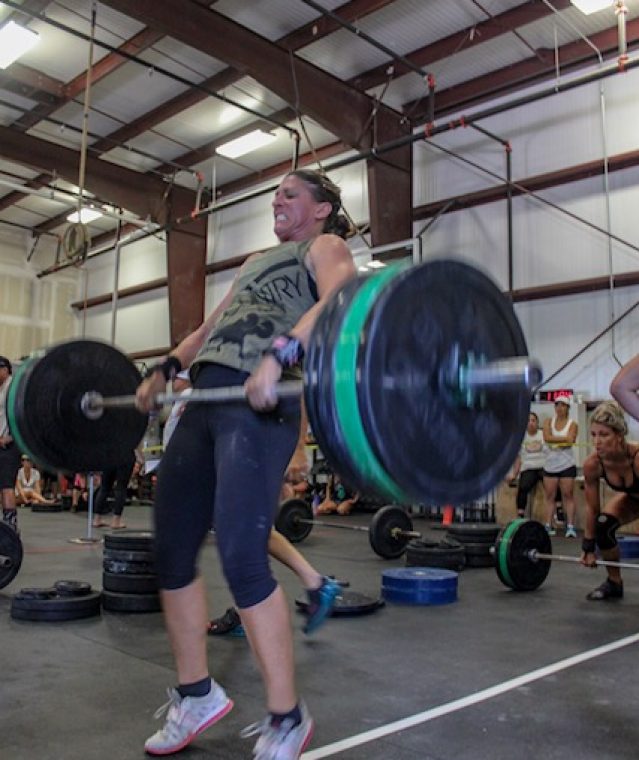 MICHELLE KANEHE
Coach
• CrossFit Level 1 Certified
• CrossFit Olympic Lifting Certified
• Working Against Gravity Certified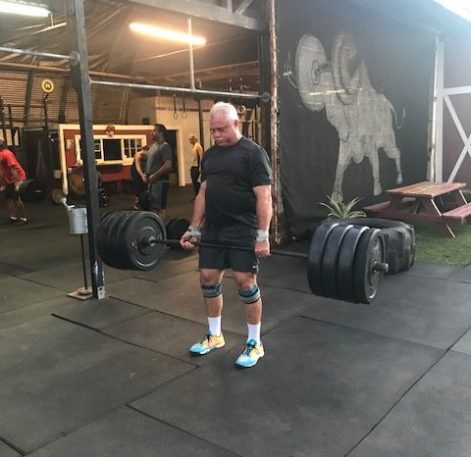 RON WILLIAMS
Coach
• CrossFit Level 1 Certified
• 2018 CrossFit Games Open: No. 1 in Hawaii for Masters 60-64
 
KEONI WONG
Assistant Coach
• USA Weightlifting Sports Performance certification


KAIKAIKA TEVES
Assistant Coach
• CrossFit Olympic Weightlifting Certified
• Hawaiian Canoe Club paddling coach
• CrossFit Upcountry competition coach