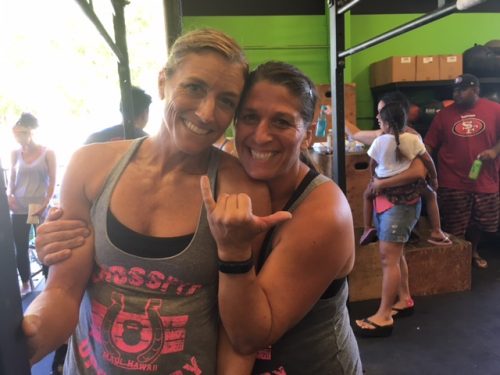 Theresa (left) and Michelle K. pictured during a partner competition
early birds get endorphins!
Put your fitness first during our new open gym time with Michelle K. from 4:45 to 5:45 a.m. Monday to Thursday. Michelle, one of our favorite female coaches, is leading the class. Feel free to do the class programming or bring your own stuff. It's vital to put your health ahead of your busy schedule — so you can give more to your jobs, your families and your commitments. Thanks to Michelle's new open gym time, you can get those endorphins ahead of time. We promise that you'll feel better throughout your day and your week!
Please contact Michelle to get on her phone list in case of any last-minute schedule changes.
Mahalo again for offering this early-bird time, Michelle!