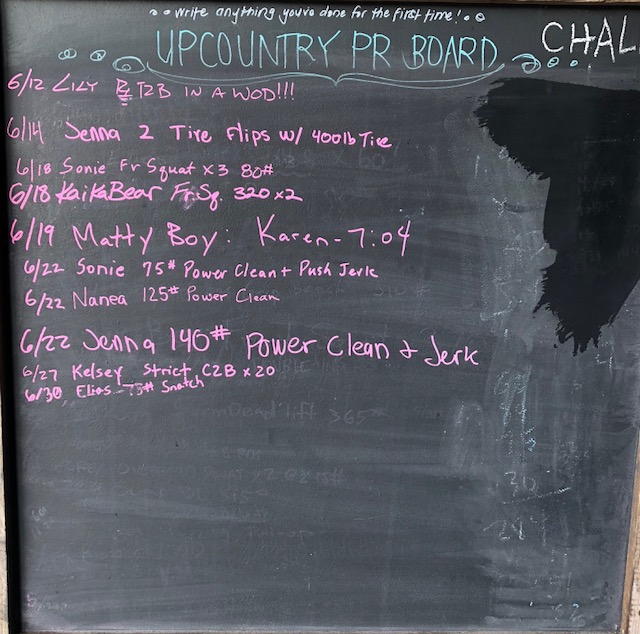 Better late than never. Here are the PR's from June. Let the summer gains continue!
070918 WOD
A. Group warm up: Coach's choice
B. Box squats 5 x 3
Build to a challenging three with good form.
Box should be parallel or slightly below. Reach back with vertical shins and explode up.
C. For time:
21-15-9
Wall-balls (20/14 to 10')
Toes to Bar
Box Jump-Overs (24″/20″)
>>On-ramp
For time:
21-15-9
DB thrusters or air squats
Leg raises or tucks
Box step-overs